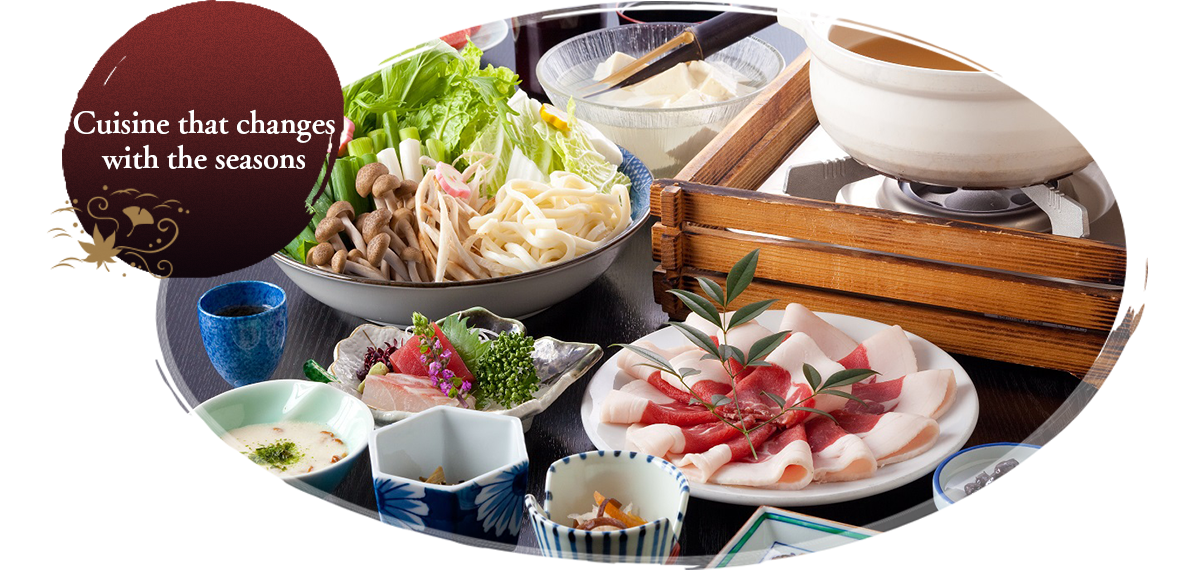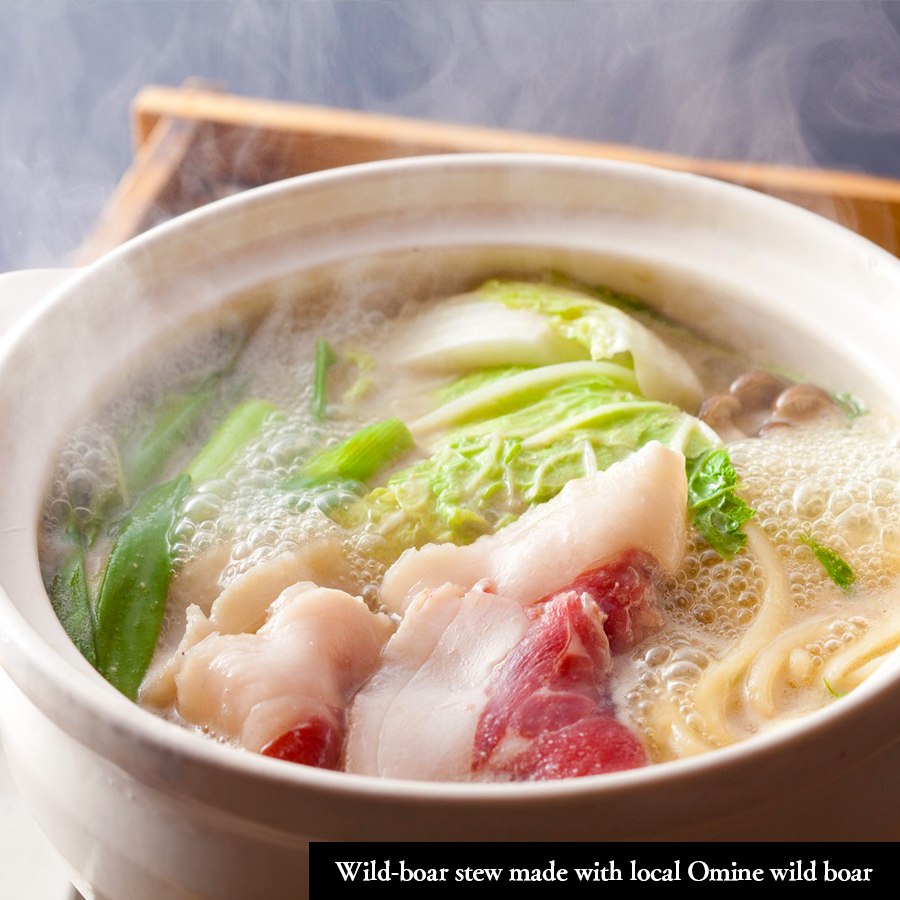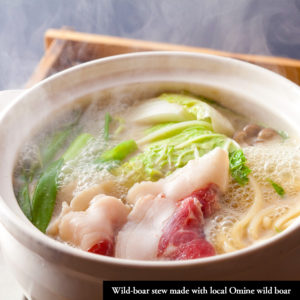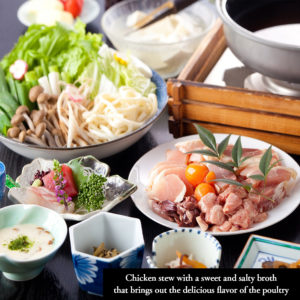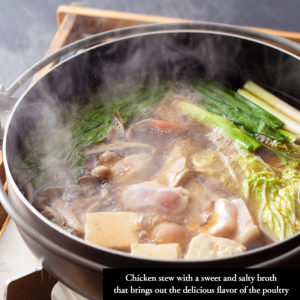 Kuboji serves guests a wide range of seasonal dishes that bring out the delicious taste of the ingredients.
Enjoy delicious ingredients and famed spring waters from the natural blessings of Tenkawa Village, in southern Nara Prefecture.
The steaming hot stew is popular in the winter.
Enjoy wild-boar stew made with thick slices of pork and vegetables picked fresh. The taste and quality of the ingredients ensure it will be delicious to the very last drop. The miso-based stew has a surprisingly refreshing taste, and the fat of the meat is juicy and collagen-rich. It's made using famed Omine wild boar, supplied by local hunters.
The wide range of other dishes available include sweet and salty chicken stew and an elegant course meal of boiled tofu, popular among women guests.
The tofu used in the course meal is supplied fresh by a nearby tofu shop.
It's made with care using Gorogoromizu—the famed local mineral water.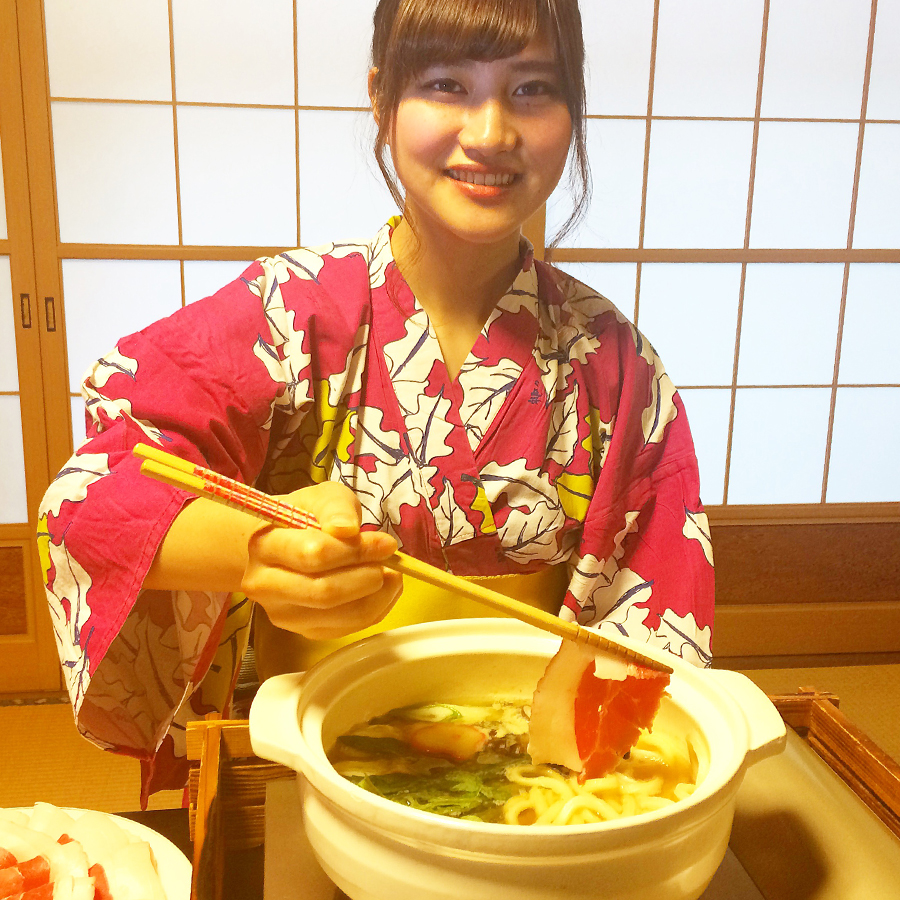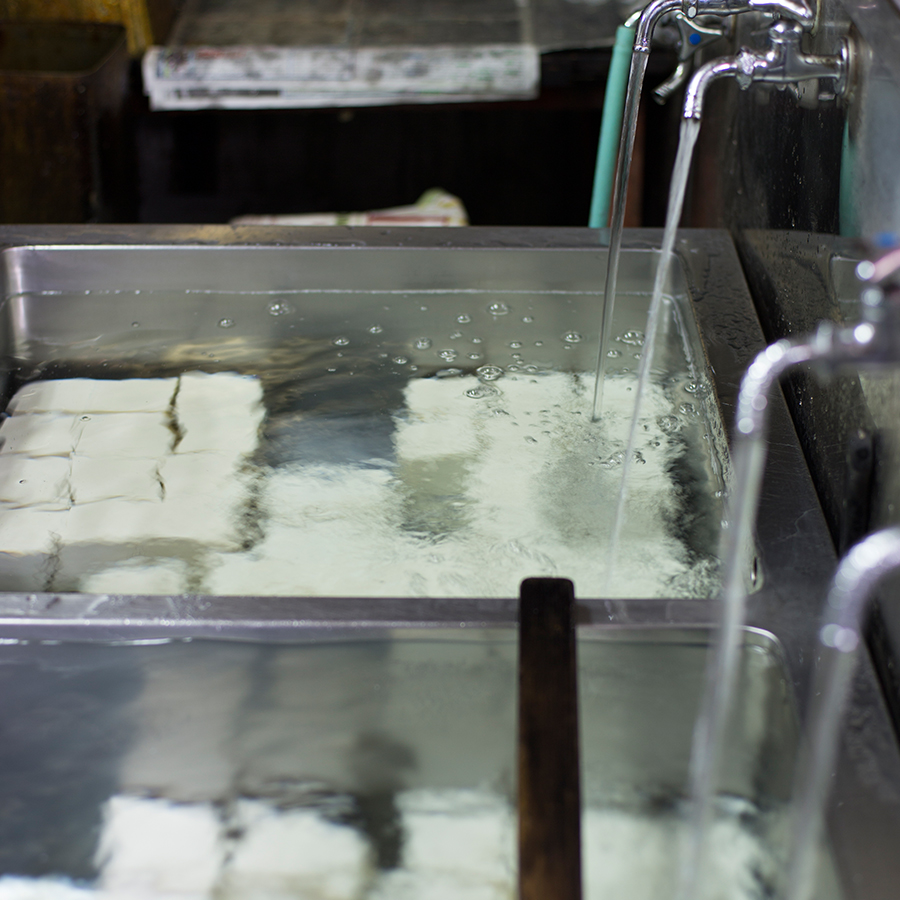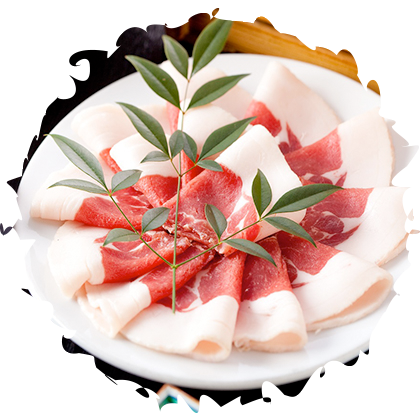 ● Wild-boar stew
The wild boar stew is made using the rich meat of wild boar that migrate here from the snowy mountains. This is a rare meat that depends on the judgment of local hunters.
Reservations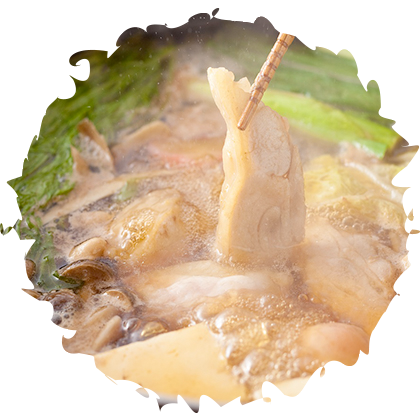 ● Chicken stew made with kyoaka chicken
This stew of kyoaka chicken is made with a sweet, salty soy-based stock that draws out the delicious taste of the poultry. It's served together with abundant vegetables.
Reservations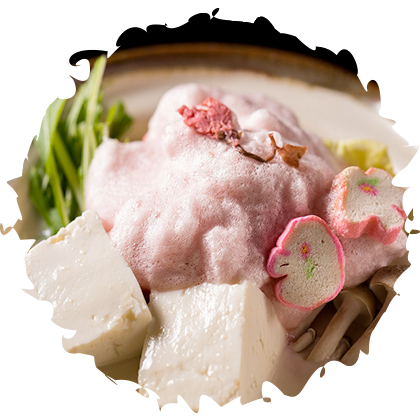 ● Light pink awayukinabe ("light snow stew")
Beneath the white topping made with egg whites is a mellow soy-milk-based stew made using soy milk from a local tofu shop.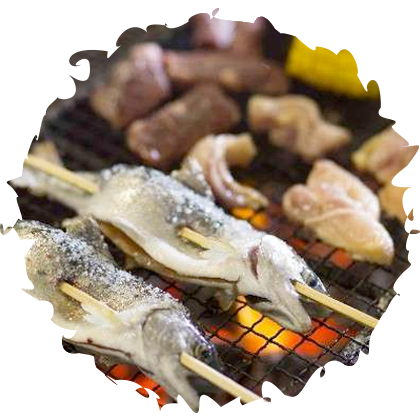 ● Barbecue (summer only)
The barbecue plan is recommended during the summertime. One plan even comes with a chance to catch a bundle of landlocked trout.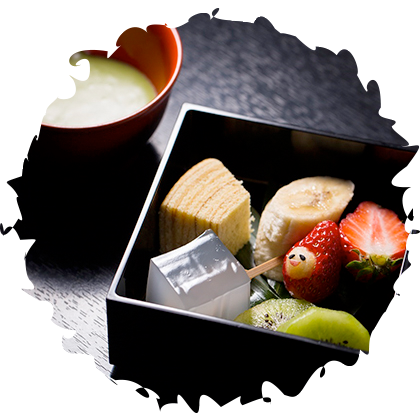 ● Matcha fondue
Enjoy a matcha fondue with seasonal fruits and Japanese-style snacks. The leftover matcha sauce is then used to make a delicious matcha drink, by adding it to hot milk.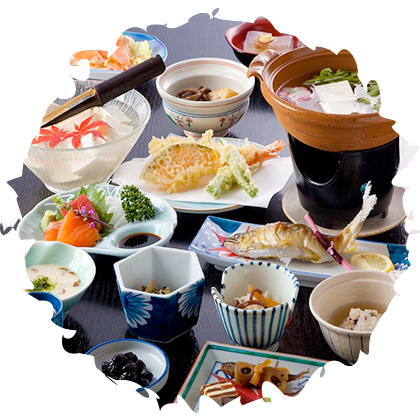 ● Course meal of boiled tofu
This elegant course meal of boiled tofu uses tofu made with the famed Gorogoromizu local mineral water. The tofu is suppled fresh from Yamaguchiya, a local tofu shop just a two-minute walk away.
Reservations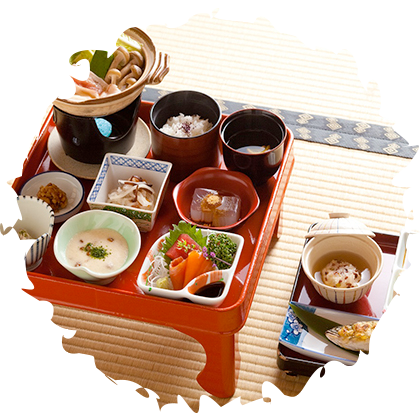 ● Day-trip plan (20 or more guests)
Lunch: 12:00 noon – 2:00 pm; from 3240 yen
(Bathing available, free towel rental)
Evening: from 5400 yen
(Bathing available, free towel rental)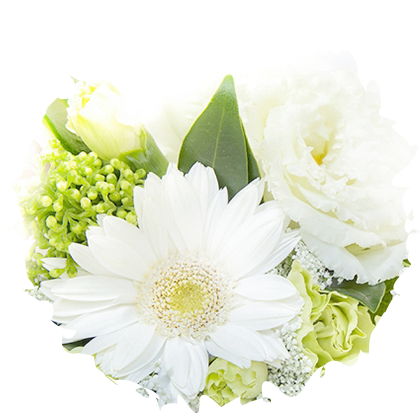 ● Options
・Cake (from 2100 yen, tax incl.)
・Bouquet (from 1080 yen, tax incl.)
・Warm sake served over trout
 (from 1620 yen, tax incl.)
 
Free shuttle available to and from Kashiharajingumae Station for parties of 10 or more: Contact us first (microbus, no charge)