A village alive with
history and elegance
A village famed for its mineral water and hot springs:
Enjoy a healing experience in a nostalgic space
It makes me feel appeased
Spend a peaceful time in a
Japanese-style room with a nostalgic feel.
Barrier-free rooms also are available.
Mt. Omine
Dorogawa Onsen Hot Spring
Renowned as a home of the gods,
Mt. Omine Dorogawa Onsen Hot Spring is a place
where history and tradition still survive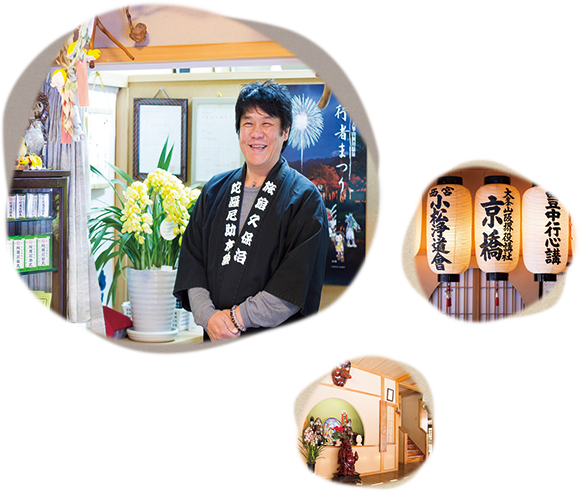 Hospitality that touches the heart
A village alive with history and elegance
Kuboji Ryokan
In spring, view the cherry blossoms on Mt. Yoshino.
In summer, join the ascetics in escaping the summer heat at sacred Mt. Omine, a World Heritage Site.
In autumn, view the brilliantly colored leaves decorating the gorge like a pointillist painting.
Winter is the silver world.
Spring, summer, autumn, winter: Dorogawa Onsen Hot Spring Village is beautiful in every season.
Relax in the beautifying hot spring waters and the traditional hot-spring inn full of the warmth of natural wood.