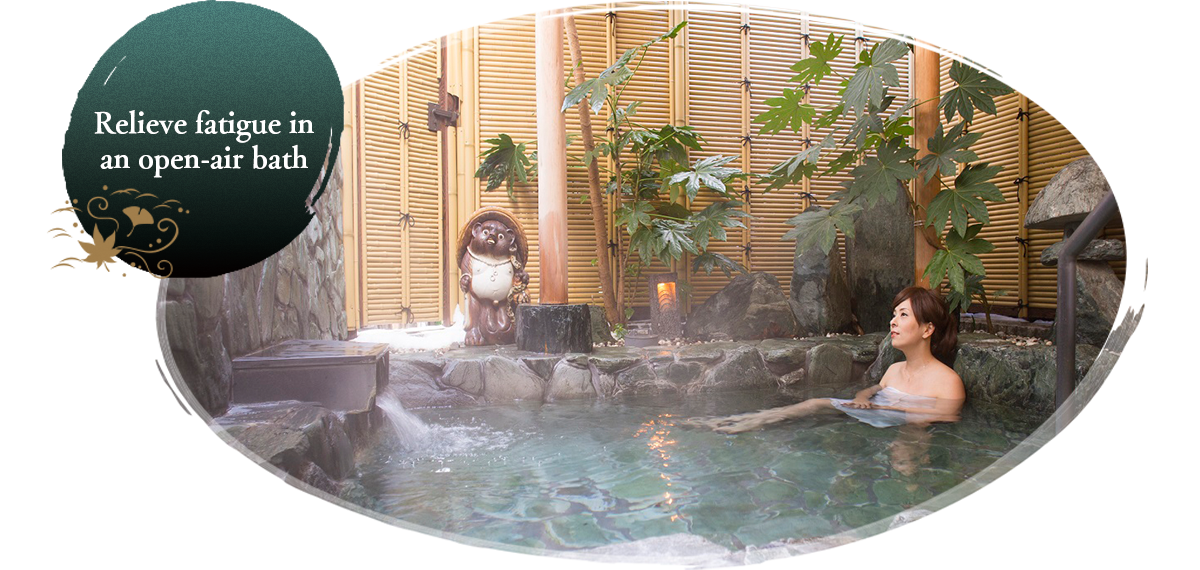 Dorogawa Onsen Hot Spring is a historic hot spring
where ancient ascetics relieved the fatigue of their religious training on Mt. Omine.
Surrounded in the comforting scent of the hot spring, the fatigue of travel melts away.
Both large baths and open-air baths are available.
The open-air baths, made of stone, are so comfortable you'll want to bathe as long as you can . . .
Type
hot spring, open-air bath
Hot-spring properties
simple hot spring, simple alkaline spring
Benefits
joint pain, muscular pain, poor circulation, etc.
Hours
4:00 – 11:00 pm, 6:00 – 10:00 am
Switches between male and female use at 9:00 pm and 9:00 am
Large bath with stone open-air bath/
medium-sized bath/
Note: Bathing tax applies separately.